Monday After The Majors
---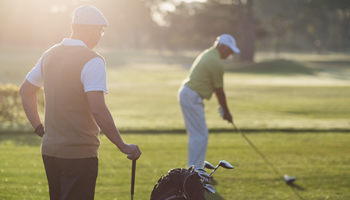 Golfers who dream of the coveted green jacket of the Masters or the Claret Jug trophy from the British Open are invited to shoot for a slightly more attainable purse at Central Florida's version of the Majors — The Monday after the Majors Tournaments at Orlando's Shingle Creek Golf Club.
The four men's majors golf tournaments are: the Masters, the U.S. Open, the British Open and the PGA Championship
The four Monday after the Majors tournaments will be held at Shingle Creek Golf Club on the Monday immediately following each Majors event. Events begin at 8:30 a.m.
The tournaments are open to pairs and feature a two-person scramble format. Driver's Club members enjoy a 10 percent discount on registration. A BBQ buffet lunch and on-course beverages (including beer) are included. To register, fill out the registration form online or call 407-996-1559.
Prizes for the Monday after the Majors may include, but not be limited to apparel, equipment, certificates at local establishments, sports and stay and play packages Rosen Shingle Creek®.
The headliners for the tournaments are local talk radio veterans Jerry O'Neill and Michael Tuck, who will broadcast live from the events and will be on hand to offer commentary and award prizes at the BBQ luncheon.
As the new PGA season begins, check back for specific dates and opportunities to register for events.